Want results?

You need a new method.

JOIN TODAY!
$0 down and NO dues
until 2024!
USE CODE: DEC23
Let's do this!
Offer ends December 31, 2023
You've got your goals, we've got ours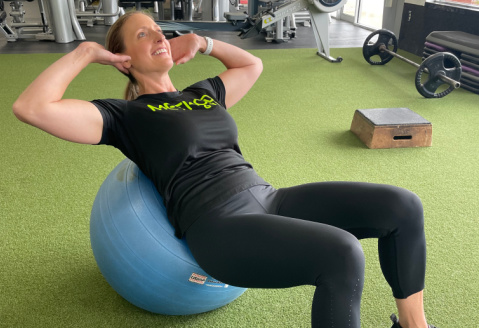 More Movement
Method Gym has everything you need and more with newly renovated gym space and upgraded equipment! Enjoy 20+ unique group fitness classes, a helpful & friendly staff and knowledgeable personal trainers.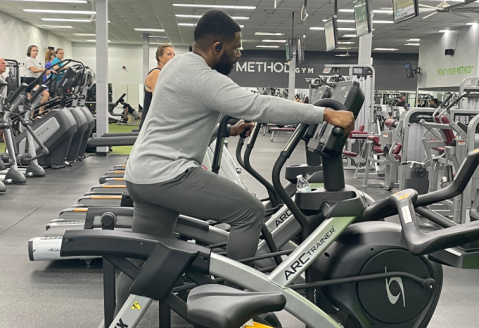 Clean, Modern Facilities
Bright, open, inviting and ultraclean is how our members describe our spaces and what we guarantee everyday.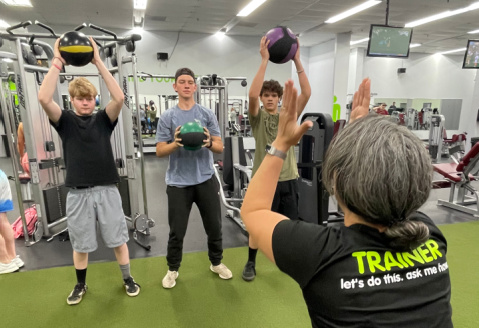 Personal Training
Every member meets with a personal trainer to create a roadmap to results during a free 60 minute Personal Training Session. A unique plan is designed to give you the steps you need to reach your goals.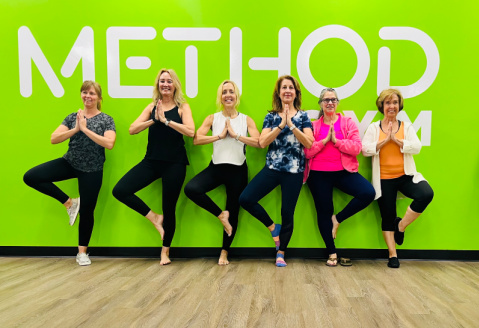 Classes for Everyone
How do you like to move? Fun classes with inspiring instructors are available at all Method Gym locations.
Group Fitness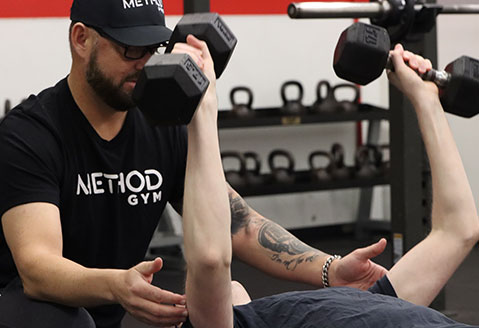 Expert Trainers. Friendly Staff.
Our team is selected and trained to always make you feel welcome, motivated and supported at every visit.
Personal Training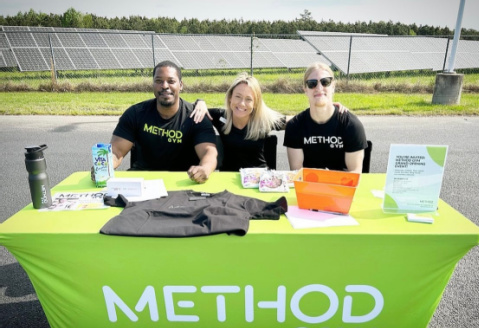 Connected Community
Our goal is for people to move more in and outside the gym. We will continue to support our community and local schools with helping promote healthy habits and lifestyles.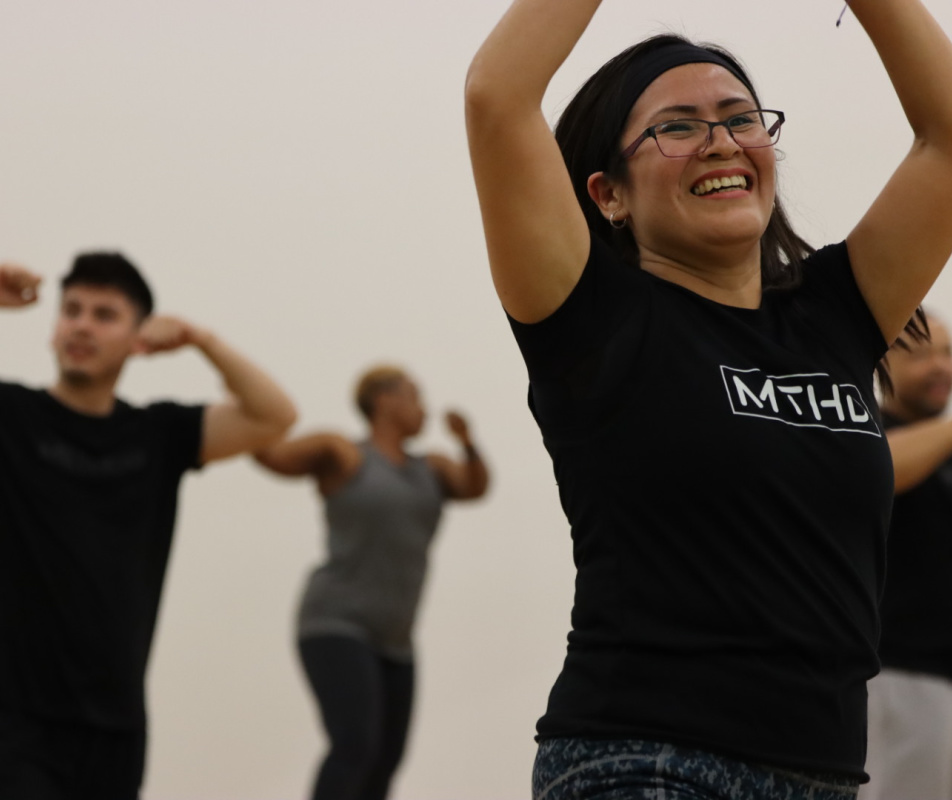 Find your own way to health and fitness
Be stubborn about your goals, but flexible about your methods. Those are words to live by at Method Gym. We believe that everyone has their own path to success. And our supremely knowledgeable and friendly staff is here to help keep you on that path. We have designed our gyms and created a culture of inclusivity so that you stay motivated and consistent.
Your plan. Your way. Your method.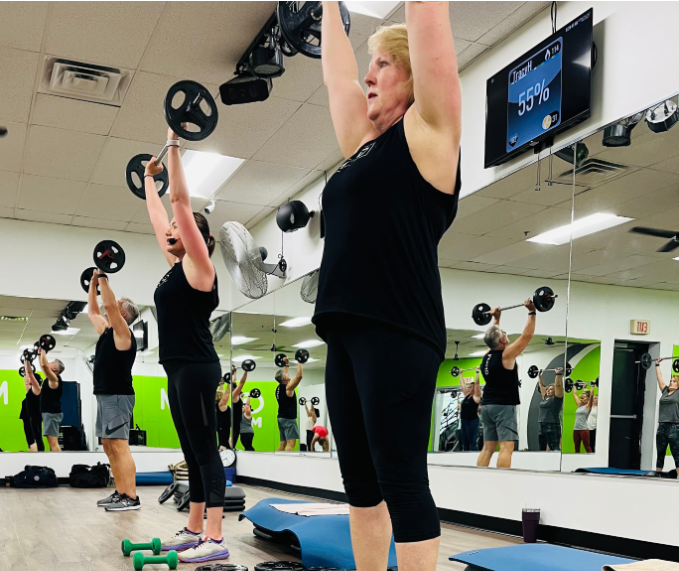 Group Fitness
More than a dozen group fitness class formats are offered, including Zumba, HIIT, Bodypump, Barre and more. Whatever your fitness level or intensity preference, we've got a class for you!
4176 Dale Blvd., #2225 Woodbridge, VA 22193
dalecity@methodgym.com
(703) 454-5622
22599 MacArthur Blvd., #136B California, MD 20619
california@methodgym.com
(301) 835-2564
40845 Merchants Ln., #200 Leonardtown, MD 20650
leonardtown@methodgym.com
(301) 753-8117
A method to your membership
Select your preferred location:
FREE TRIAL
1 Day of Method Premier Plan
Experience the Best Method Gym has to Offer!
Method 1
Access to your Home Method Gym
FREE 60 min. Personal Training Session
Method +
Method 1 plan, with:
Unlimited Group Fitness Classes
Access to all Method Gym Locations
10% off Method Merch
Method Premier
Method + plan, with:
Unlimited Group HIIT Training
20% off Personal Training Programs
Unlimited Bring-a-Friend Privileges
A $49 annual fee applied to all memberships.
Enhance your membership by adding childcare services for only $29.99 per month. Childcare services is available at our California, MD and Dale City, VA Method Gym locations. Contact us for more information!
Amazing, friendly well equipped place for advanced as well as beginner fitness enthusiasts to workout with personal trainers ready to assist you with your goals. Highly recommend to utilize the fitness classes and personal training that is offered to our members.
Irek P.
Method gym Leonardtown has helped me overcome my anxiety of going to the gym. The staff is fantastic and quickly have become personal friends both in and out of the gym. Personal training is affordable to people just starting out and I would recommend Dave who will guide you in the right direction. He has gone above and beyond with helping me train!
Ben B.
Clean, spacious gym with approachable trainers. Very thankful for the amazing childcare staff. I feel great knowing my children are in good hands while I work out.
Eleanor D
A great community of people and trainers that help you with any type of fitness goal. I love the group fitness classes since I need motivation and a set day/time to workout in my schedule. My husband enjoys the machines and lifting weights. They do have childcare if we both wanted to go at the same time.
Dana Lee K.
This is the first gym I've consistently gone to for over a year. The staff is great, classes are fun and beginner friendly, the memberships are affordable. My personal trainer Gabi is a 10/10. She really pushes you to reach your fitness goals, does mental health check ins, and provides meal plans to accommodate to your lifestyle outside the gym…it doesn't get any better than that!
Lauren W.
I've recently started going to this gym and I love this place so far, lots of useful equipment and a very judgement free zone.
Sofia C.
One of the better gyms in the area. From the front desk to the instructors for the classes, second to none.
Pauline D.